KPOS G2D Walther PDP 4"
FAB Defense
Item description
Weapon compatibility list
Manufacturer information
The KPOS G2 / Delta Walther PDP 4" Conversion-kit from FAB Defense is a special version of the KPOS G2 with the UAS Buttstock for Walther PDP 4"
The KPOS G2 / Delta Walther PDP 4" Conversion-kit turns a standard handgun into a rock solid weapon system in seconds. This system is designed to maximize ability, versatility and performance while maintaining zero retention for accurate medium range use and compact dimensions for personal defense, covert operations and CQB.

Advantages:

Solid Aluminum frame, made of 6061 T6 billet hard anodized Aluminum

Built-in AR15 style charging / cocking mechanism for ambidextrous and comfortable use
Right folding fibreglass reinforced polymer UAS buttstock system with a slim side folding stock with built in cheek rest for optimal use with optics.
Built-in adjustable cheek rest with 5 height levels
Locking is released by the push of a button
Spring lock on folded position, opens by a simple pulling motion and locks
Rubber but pad enhances tactical performance and reduces recoil
Integrated Quick Detach sling swivel connectors on both sides - SLS not included in the kit
Removable flash hider for silencer/suppressor up to 35mm in diameter disassembles with only one bolt
Quick and easy installation, requires no tools or modification
May assemble in hands, does not require lying down on a table
Full length, solid aluminum 1913 MIL-STD Picatinny upper, side and lower rails
All system parts are one with the frame - no loss of parts
Highly ventilated frame for appropriate heat dissipation
Provided with the FGGK-S Trigger Guard Foregrip, enhances weapon safety by securing "loaded chamber" carry
The Kit includes the following items:
1x KPOS Stock (PDW) with UAS buttstock (Delta)
1x FGGK-S folding foregrip with trigger cover
1x RBS rear back-up sight (flip-up sight) - made from polymer
1x FBS front back-up sight (flip-up sight) - made from polymer
1x Bungee Sling
1x KPOS G2 Carry Bag with internal pouches, padding and eyelets for a padlock
Suitable for:
Specifications:
Material: 6061 T6 billet hard-anodised aluminium and attachments made of glass-fibre reinforced polymer composite material
Weight: 1270 g
Width: 59 mm
Hight: 146 mm
Length: 396 mm
Length (open / deployed): 613 mm

**Please note: The article is shown with further accessories and/or weapon. They are not included in the scope of delivery.
Please note! The offered accessory product fits according to our knowledge on the following weapon models.

Please also note the exceptions in the item description under "Not suitable for".

This information is without guarantee. For further questions you can contact our expert team from Mo.-Fr. 9:00 – 17:00 under the following phone number +49 (0)2206 9519 440.
Walther
Walther PDP Compact 4"
Walther PDP Full Size 4"
PDP Compact 4,6" OR Pro SD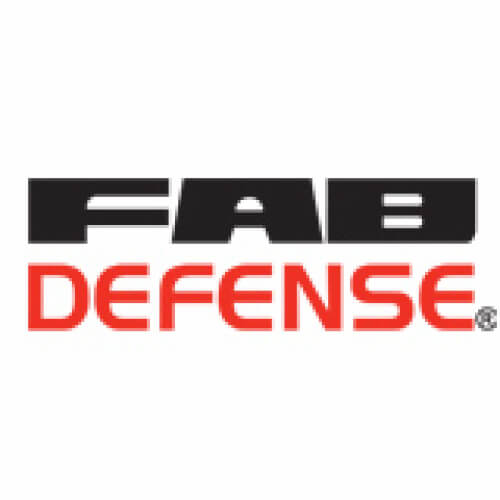 FAB Defense
FAB-Defense® is a registered trademark of FAB Manufacturing & Import of Industrial Equipment Ltd. Fab Defense in Israel.
FAB-Defense® is mostly common for their various accessories for all kinds of rifles and pistols. Since its inception, FAB-Defense® has been leading in development and manufacture of the highest quality, cutting-edge tactical equipment and weapon accessories for the State of Israel's Military and Police.
FAB-Defense® works worldwide together with Special Forces and SWAT teams to develop creative, ability enhancing and practical solutions for the Law Enforcement sector. Operational field trials are essential for the tactical accessory development and have a considerable influence on the production standards.

Some of the best-known products are the KPOS-Scout, KPOS- G2, T-Pod G2 bipod, PTK and VTS grips as well as all the different rail systems, buttstocks and grips for rifles and shotguns.




The following products are also interesting: